After years of not wearing any jewelry, I started off by setting some old stones I got, in casual pieces. After years, the inlays got loose and I lost a few small stones, a ring cracked, another ring I inherited from my late mother in law was too small and so slowly but surely I got to the no-wearable-piece point. Searched and searched for jewelers to fix my old pieces, but nobody wanted or could deal with them.
In my frustration, I bought a silver ring with a yellow stone and casually asked at the shop (behind which
Bili Silver Jewelry
manufactures tasteful silver designs) if they knew anyone who could help. They gave me a name and told me to google it. This is how I found Maziar Yeshurun, an Iranian Jew owning a
business
next to the Diamond Exchange in Ramat Gan, who turned out to be THE expert in the field as he wrote the textbooks and also teaches courses in this field.
After being amazed by the myriad of different tools at his place (Maziar is a heavy tool collector), a wonderful story unfolded as he and Peter (
a tool collector himself
) kept talking. Turned out that in the early 80s, Maziar worked at Tenim Ltd. (a Tel Aviv firm that sold equipment and supplies for jewelers and watchmakers) to finance his studies. Tenim was owned and managed by the resourceful Missis Tannenbaum, a remarkable Hungarian Jewish lady, who managed to free her family during WWII, by bribing their Nazi keepers with solid gold bars. According to their deal, the bribed Nazis turned a blind eye to her family members swimming out of the ghetto in up-to-the-chin raw sewage.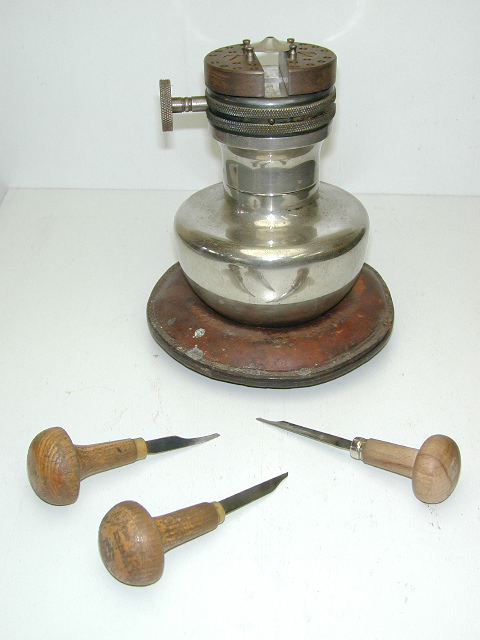 During the same period (80s), Peter was an oleh hadash (new emigrant) in Dimona, a godforsaken desert town in the South of Israel, attending Ulpan (intensive Hebrew school). His uncle, Lebovits Andres, worked for Tenim as an accountant. To help Peter, he suggested him to contact Meir Schwartz, a Romanian Jew owning a watch and clock shop in Dimona, who used to come to Tenim once a week for buying supplies for his shop. Peter befriended Meir and his family and made his first, modest income by fixing radio clocks for Meir and later learned how to fix clocks and watches too. After leaving Dimona, Peter visited his uncle at Tenim frequently and even bought an expensive engraver's ball he used maybe once.
With two things is common- tools and Tenim - Peter and Maziar were unstoppable. Maziar kept telling us how modest and wise Missis Tannenbaum was, how he enjoyed his years at the firm and loves everything Hungarian ever since. Peter got all nostalgic about tools, and mutual respect between the two occurred in an instant. I slipped into the secondary, supporting role, but hey, at least all my jewelry is now professionally renewed.